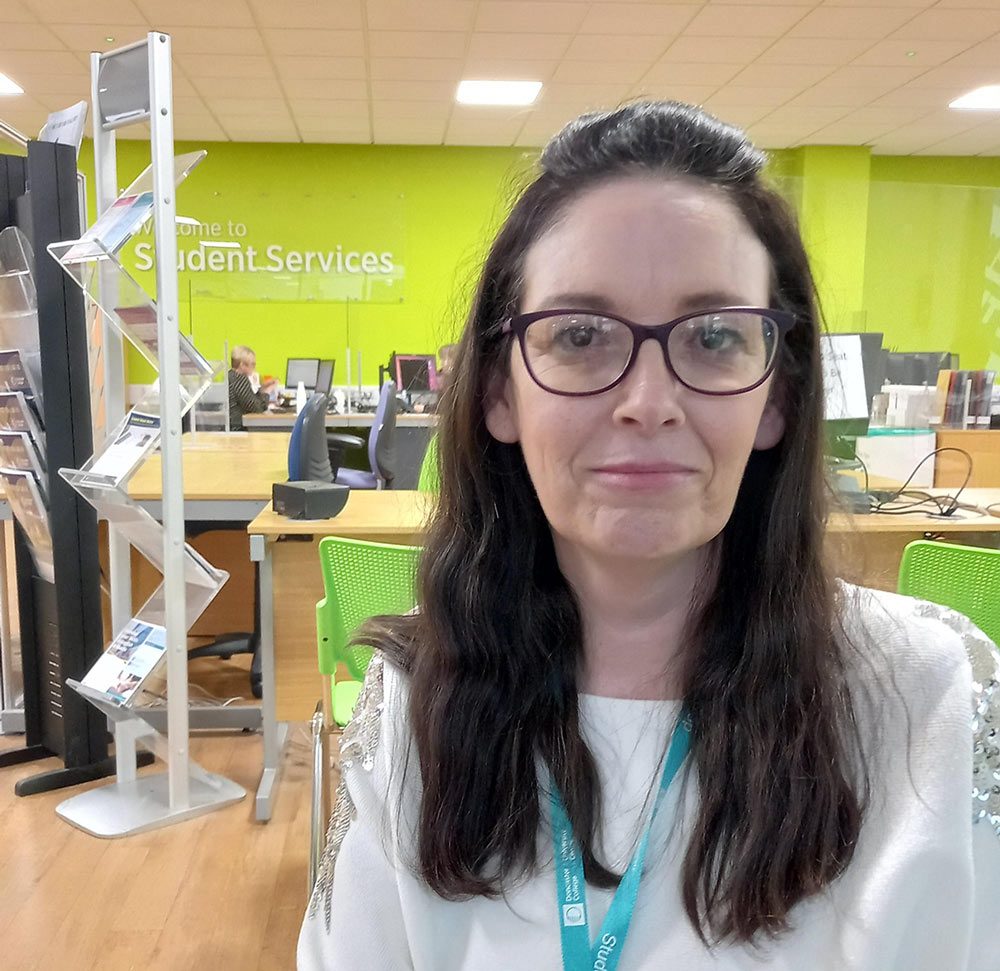 I'm a mature student. I wanted a new challenge. I started on an Access course to improve my CV and didn't realise at first that it leads to higher education but succeeding on that course encouraged me to do a degree. I chose here for the small classes and support from staff. I'm so glad I did.
Now I'm doing an English degree and for my dissertation I'm looking at the way oppressive political ideologies are exposed in several 20th century plays, including works by Miller, Brecht, and Pinter. I've always read a lot, but my dissertation is helping me look below the surface and see the hidden stories underneath. Sometimes we can think people in the past don't know as much as us, but I'm learning that often they just had different ways of expressing their ideas. I'm using the research methods I've learnt throughout my modules to go deeper into the theory behind what I read.
Doing a degree has been emotional, exciting, challenging and so worth doing! It's shown me how much determination and patience I've got.
Now I'm looking at doing the Masters' degree at Doncaster in Literature and Digital Culture. I'm also starting to enjoy writing my own short fiction using the techniques I've learnt. Maybe I'm more creative than I think!
To anyone thinking about doing this degree I'd say that if you're willing to put the time in and learn, don't worry if you don't know everything at the start, that's what the course is for. I feel like it has been incredibly worth the effort