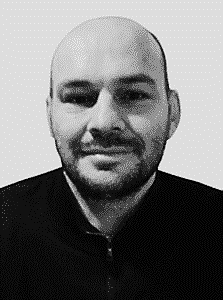 I'm currently teaching simultaneously, at BA Graphic Design at Doncaster College and UAL Level 3 extended diploma in Media Production at Southwark College, London. From 2019 to 2021, I taught Visual Communication at Central Academy of Fine Arts School of Design – Beijing – China.
My studio work experience included AMEN Gestaltung (Design studio, Germany), City AM (business-focused newspaper, London), Dorling Kindersley Limited (Publishing company, London), Royal College of General Practitioners (Professional membership body for family doctors in the UK and overseas, London) and Express Media World Editorial (Newspaper, London)
As a freelance designer, I have worked and collaborated on profile projects for companies and individuals in the UK, Germany, USA, China, Slovenia and Brazil.
My work has been exhibited in exhibitions such as the Typographic Singularity 2019, RCA Grad. Show_2019, Work In Process RCA_2019, LCC Grad. Show_2017, 2/3 Collective_2015 and The Cult House_2014
I have an MA in Visual Communication Graphic Design from Royal College of Art and a BA in Graphic and Media Design from the University of the Arts London, the two Leading Universities for Art & Design Globally since 2014. My specialism focuses on the appliance of emergent technologies in the communication process, with usages in Type design, branding, motion graphics and editorial.