This postgraduate programme has been designed to offer a flexible approach to the integration of theory and practice within the psychosexual field. It allows the development of comprehensive skills in psychosexual therapy, working with individuals and couples, face to face, online and on the phone, in time limited and open-ended work. From the start it emphasises the student's own reflexive process and the drawing together of the abilities and theoretical understanding necessary to form the bedrock for development of psychosexual therapy skills.
It offers practitioners an exciting opportunity for challenge and growth by taking part in a programme of study which integrates the principles of psychosexual therapy to the latest clinical understanding of the interactions between culture, love, intimacy and sexual expression, as well as challenges such as the treatment of sexual dysfunctions, sexual trauma, shame and female genital cutting.
The programme is accredited by COSRT (College of Sexual and Relationship Therapists).
Awarding Body – University of Hull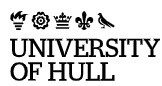 Open Event 17 June 2023
Come along to our Higher Education (18+) information evening and discover what it's like to study at University Campus Doncaster.Attend our information event to get a taste of life as a higher education student at University Campus Doncaster.
The course is modular, taking place over a 10-month period in each year, with monthly attendance on two-day blocks. The research proposal and dissertation will build on the integration of theory into practice, offering students an exciting opportunity to showcase their work with clients.
Clinical placements will be in an approved clinical setting and involve a minimum of 150 hours of practice during the two years.
As COSRT student member there is a requirement to complete 50 hours of personal therapy and/or group therapeutic work, focused on awareness of self in relation to the other.
• These figures should include a minimum of 20 hours one-to-one personal therapy to be completed and evidenced during training.
Students are expected to organise their own supervision whilst on placement; a ratio of one hour of supervision to six hours of clinical practice is needed to satisfy COSRT's individual accreditation requirements.
Year 1 (Postgraduate Certificate stage)
Module 1: Introduction to Psychosexual Therapy – 20 credits
Module 2: Challenges in Psychosexual Therapy – 20 credits
Module 3: Clinical Placement and Practice Issues 1 – 20 credits
Year 2 (Postgraduate Diploma and Masters stage)
Module 4: Culture, Sexuality and Difference – 20 credits
Module 5: Change, Trauma and addiction – 20 credits
Module 6: Clinical Placement and Practice Issues 2 – 20 credits
Module 7: Research Principles – 20 credits
Module 8: Dissertation – 40 credits
All modules are subject to availability and this list may change at any time.
Assessment Methods
Assessment is by a variety of methods such as case presentations and written assignments that are designed to assess the development of the student's understanding, development and competence as a reflexive practitioner, working safely and ethically in a wide range of settings and contexts. Students are required to keep a journal and submit a portfolio, together with a supervisor's report, at the end of each year.
The Masters stage will require submission of a research proposal and a dissertation, integrating theoretical research, practice and reflexivity.
Prospective students should have all the following:
• Degree or equivalent qualification or significant experience to support Recognition of Prior Experiential Learning
• Evidence of counselling qualification, including face to face supervised clinical practice or evidence of relevant equivalent training within the sexual health field (NHS/Social Work)
• Access to a practice base in an approved clinical setting, such as a counselling organisation, primary care trust or specialist NHS department
• Competence in the use of IT and have regular access to the internet
As part of this programme of study you will be required to have a valid enhanced Disclosure and Barring Service (DBS) check. You will be required to pay the cost of this. A DBS must be in place before you start your placement. You may be able to supply an existing DBS but this must be within 3 years of issue.
After successfully completing the programme, students will be equipped to work in either the statutory or voluntary sector, or as an independent practitioner, in the field of psychosexual therapy.
Financial Support
UK students can take out a tuition fee loan to cover the cost of their course and a maintenance loan to cover living costs.
We also have a range of other financial support available.
Course Fees
Additional Costs
Your Tuition fees cover the majority of costs associated with your course (including registration, tuition and assessment.)
There may be some extra costs that you might need to make, or choose to pay, for example:
• Books (you will have access to an extensive range of electronic books and journals from your module reading lists in the LRC, but you may want to buy your own copies)
• Printing and photocopying
• Trips and enhancement opportunities
A DBS check will be required, which you must pay for.